Stansted Airport Minibus Hire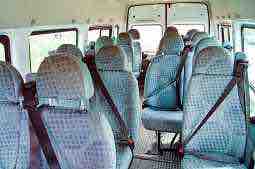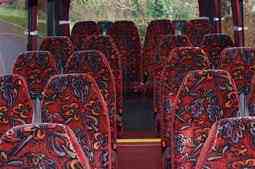 Stansted Airport – Home 
Minibus and coach hire. 
Stansted Airport Minibus Hire is a premier provider of minibus and coach hire in the area around Stansted. We have been in business, providing minibus hire in Stansted Airport for many years but don't be fooled into thinking we just do work connected with the Airport. Whilst obviously much of our business comes from that source our services include everything you would expect from a top flight vehicle hire company. What ever your travel needs we can meet them at a quality and price that will surprise you. 
 
Our staff 
We do things properly and employee a team of customer service agents who go the extra mile to make sure you book the right option for your group. We want you to get the very best of what we have to offer and for the vehicle you book to really enhance your day. We take pride in pleasing our customers and receive many letters and thank you cards. If we make you happy we know you will come back to us. 
 
Our drivers. 
We recruit our drivers from the local area. Their knowledge of the road network, including routes into and around London, and further afield, is exceptional. Our drivers are true knights of the road, prompt, approachable and courteous. All drivers are security vetted and fully licensed. 
 
Booking with us. 
We have made booking as easy as possible. All the information you need is on our website along with a booking form. Just complete it and send it to us on-line. Please feel free to ring us too; our booking line is open 24/7. Talk through your order with one of our agents. Once we have all you details we will give you a no obligation quote in 30 minutes. There is no reason to shop around; we know that the competition can't beat us. 
 
Vehicles. 
All our vehicles are under six years old. We look after our fleet with regular maintenance checks and servicing according to manufacturers instructions. Our minibuses start at 6 seats and include, Volvos, Ford Transits and a Mercedes 16 seater. For parties larger than 16 we offer one of our Iveco Coaches. 
 
Airport runs. 
We are ideally situated to collect you on arrival at the airport and can soon take you the 40 miles into Central London to your accommodation or business meeting. We can also transfer you between airports; Heathrow, Gatwick and Luton are 64, 55 and 72 miles away respectively. If you are travelling to the airport why not let us take you there and collect you on your return. Avoid all the hassle and cost that goes with airport parking. On your return we monitor your flight so that if it is delayed we can still make sure there is a minibus ready to collect you. 
 
Emergencies. 
Stansted Airport Minibus Hire is particularly good in a crisis. Suppose your team has to react quickly to a business crisis somewhere in the country or one of our rival firms has failed to honour your booking, don't panic, just ring us and we will send a minibus to collect you in as little as half and hour. 
 
Coach hire. 
Our coaches provide a high degree of luxury. They are fitted with reclining seats and benefit from Wi-Fi, GPS navigation and an on-board entertainment system. Our largest coach seats 72 and has plenty of space for luggage and toilet facilities. We can arrange a touring itinerary for you. Perhaps Inverness and the Scottish Highlands beckon or you want to go and experience the South of Ireland. Maybe it's a trip to Paris, Amsterdam or another central European location. No matter where your destination is, we will get you there. 
 
So many things to choose from. 
Hiring a minibus for your business trip or special day out had lots of advantages. No one in your group has to drive, you can spend time during your journey catching up with friends and family and, all things considered, a minibus is likely to be the most cost-effective travel option for your group. Recent bookings have been for: 
• Stag and hen nights; 
• Airport transfer; 
• Weddings; 
• Corporate event; 
• Prom nights 
• Golfing trips; and 
• More. 
Take a minibus into London and see the sites, visit the theatre, Billy Elliot and Matilda are playing in 2016 along with a host of other popular productions. Have a night out in Soho or Covent Garden with great bars and restaurants to choose from. Perhaps you are visiting the country to see your sports team play at Wembley, let us get you there in style. 
 
Stansted Airport 
Stansted is an international airport two miles from the village of Stansted Mountfitchet near Uttlesford in Essex. It is the fourth busiest airport in the UK with 20 million customers passing through its gates each year. Many European low-cost carriers, including the popular Ryanair, operate from the airport. The village of Stansted Mountfitchet has a population of 6,000 and is covered by postcode CM24. Mountfitchet was the name of the Norman baron who settled in the area. St Mary of the Virgin's church dates from 1120, although today it is in the care of the Church Conservation Trust. The village also has a working windmill dating from 1787 and a toy museum. Much of the local economy is based around the airport. 
 
Contact us. 
Whatever your travel needs contact us today we will give you a great deal. 
 
WHY CHOOSE US
Coach Tracker
Flights monitor at all airports
Manage your booking
Printer friendly tickets
G.P.S System
Specialised GPS system Pick you up on time
Timetables
Excellent time keeping
Avoid train delays
Switch to coach to avoid rail disruption
Save money
Save money on all coach sizes
Travelling with us
Voted number 1 for customer service
Luggage capacity
All vehicles have luggage capacity depending on the number of people
---
Online Exclusives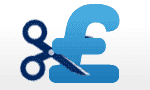 Lowest Rates Guaranteed save money on all sizes coaches.
Creditcards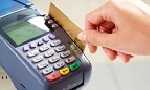 All Credit Cards Accepted
( charges may apply )
Business Accounts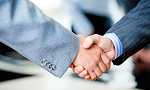 Business Accounts and Contract Work welcome.
Travel to Europe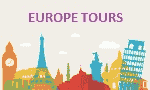 Travel to Europe- All inclusive
24 hours service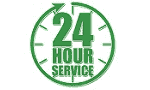 24 hour service 7 days a week.
Airport transfers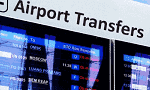 Airport transfers Free parking included at all airports.